YOUGHALL CAMPGROUND
All sites include a picnic table and fire pit! With parks, paddle boat rentals, an air hockey and pool table, and canteen where we offer lots of activities for families and kids of all ages.
Upcoming activities for campers and firetruck rides are normally updated on Facebook. Please view the Camping Youghall Facebook page for updates and schedules
View Campground Map
Camping Youghall History
In 1947, Norman Young purchased the property which would come to be Youghall Trailer Park. He purchased the large piece of land, barn included, from his parents and kept it as farmland. In 1961, Norman, along with his wife Edith and their three daughters, Marj, Nancy and Carla, toured the Cabot Trail while camping in a tent. It was then that Norman got the idea to start a campground on his property. A year later, in 1962, Youghall Trailer Park was open. Alongside his wife, with all three daughters working for them, they ran a successful campground which came to be very popular in the community and with tourists. With over 200 sites on either side of Youghall Drive, the park was a busy spot. In 1972 the pool opened, and in 1977 the famous train started regularly touring around the park. The park closed in 2000, and the property was left empty, but beautifully maintained by Norman himself.
Now, 15 years later, the park has reopened and remained within the family. Normans oldest grandchild, Ashley, and her husband, Josh, were living in Alberta where Josh worked as an RCMP officer. The two of them (both being from Bathurst) wanted to make their way home. The opportunity to restart the campground was calling, and it was the perfect fit for them. In the fall of 2014 they purchased the campground from Norman, and by December they were back in Bathurst. Due to a rough winter they were only able to begin work in May, which left little time to open by the new season. Although the landscape was beautifully maintained there was still 15 years of upgrades to finish with little time. By June 1st of that year the park was reopened and already had a list of seasonal campers for the season. Now into their second season, there is still plenty of work, but Josh and Ashley are happy to be continuing a family and community tradition.
"The park has played a part in some of peoples' fondest memories, and we are striving to make it as wonderful as it once was, and create new memories for this generation."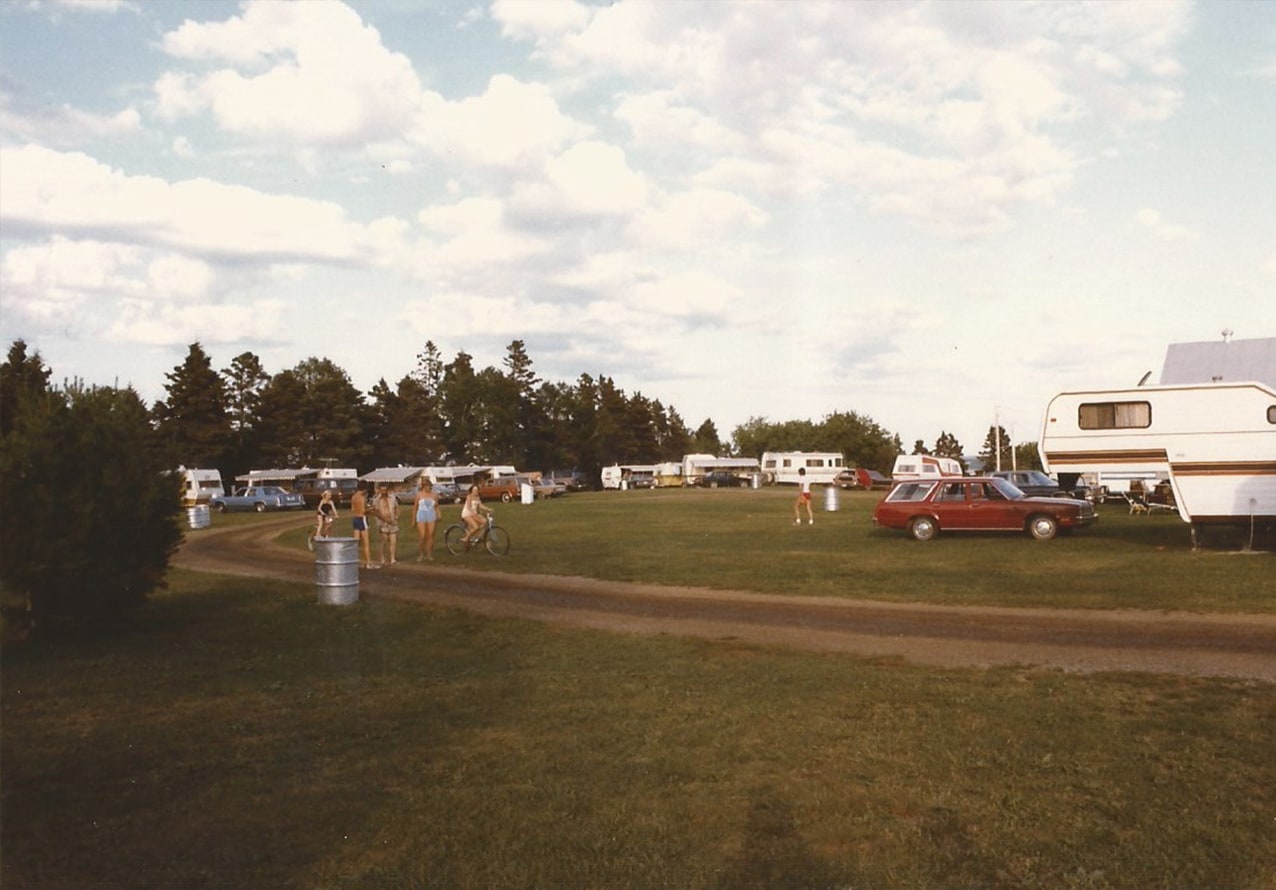 Our Campground
Camping Youghall offers many different options including seasonal, nightly, weekly and monthly sites. We are equipped with 30 amp and 50 amp sites, and full service (3 services), 2 service and tent sites. There are sites with beautiful views of the water, more secluded wooded areas, or if you prefer the open fields we have that as well! The campground also offers public washrooms.
Our Rates
For more information on our rates, click the link below.
View our rates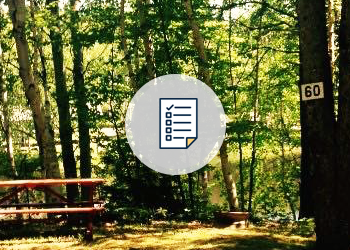 Campground Rules
No noise after 11 pm
No Littering
Obey speed limits ( Max 10km/hr)
Alcohol is restricted to campsite areas
Dogs must be leashed and picked up after
Residents are responsible for their guests
All alterations, additions and unit locations must be approved by management
All motor vehicles must be street legal and insured ( No ATV's)
Electric powered golf carts only
No fireworks
© Camping Youghall - All rights reserved.